REAL WORLD RESULTS
Patricia T
Sanj
Kaitlyn M
Matthew
SOME WORDS FROM OUR CLIENTS
"Growing up I was never a big child til I reached my teenage years, at that point I started getting bigger as the years went by. I had tried so many "crash diets", even tried diet pills and of course none of that worked. My health was not good either, high blood pressure, high cholesterol, arthritis starting in my back, an ulcer, etc… I couldn't even go up a few steps without being out of breath. So January 2012 came and my husband and I decided to join a gym. I met Kia of Dream Body Fitness there and he gave me a fitness test and WOW was it ever an eye opener for me. I weighed 261lbs and my body fat was at 56%!!!! I was devastated, but also knew that at that moment I had to make a lifestyle change!
Kia introduced me to Pouria also from Dream Body Fitness. I would have 1 hour sessions with Pouria once a week, and he would give me a workout program for the week every week. I also started eating clean, and cut out all the junk food. Six months after, I started bootcamp classes and just kept challenging myself.
It's now been almost 3 years, and I've lost 120lbs and my body fat is down to 23%!!!!
I'm also no longer on any medications for the health issues I had. I learned that there no shortcuts, you have to be ready and willing to work your butt off. It's a lot of sweat and tears and there were days where I just wanted to give up, but I didn't. Like anything in life you not only have to work for it, but you've gotta want it too. And remember do it for yourself and nobody else!
I cannot thank you enough Kia and Pouria for all the encouragement, and of course all your support."
Patricia Thompson
Dream Body Client
I started training with Kia back in August 2015 giving us just about 12 weeks to get me ready for my first bikini competition. This was my first time ever working one on one with a personal trainer.  The experience was great and I achieved amazing results! Kia and I worked together twice a week and he also set up a customized plan for me to follow on my own. If I ever needed any support I could always count on Kia to help me. 
  When I started to train with Kia I was already fit and working out regularly but needed to achieve a curvier look for a bikini show. So we worked a lot on my posture and developing my glutes. Kia showed me lots of cables exercises that were easily used in my workout circuits. Within weeks I saw my body change. I lost inches and my body fat went down. By show time I had an amazing body that looked awesome in my bikini. I highly recommend working with Kia!
Melissa
Dream Body Client
Hello my name is Antonella Cumbo – I am a 27 year old entrepreneur and I always thought about the possibility of doing a fitness show. When I finally decided to do it, Kia was the best decision I made.
I never thought I could have reached my goal of winning the fitnessstar search. That is where Kia came in! I believe it's highly important to train with someone that's positive and driven. Over the four month period he trained me, I was pushed when times got tough, when I thought I wanted to quit he would keep me motivated and help me surpass my limits. It was easy to train with Kia- he always accommodated to my busy schedule and his professional expertise was outstanding. I learned so much along the way, and I now look forward to working out daily. I confidently recommend Kia to anyone looking to take the next step with their fitness goals because if I could do it with my busy schedule anyone can. Just put your mind to it, keep your eye on the prize and visualize your outcome!
Antonella Cumbo

Dream Body Client
Preparing for a wedding is exceptionally overwhelming and we often place our own needs aside.
I was not looking to lose weight, but merely tone my body and stay healthy. My schedule was incredibly unpredictable between wedding planning, moving, and working full-time. Fortunately, I was encouraged and disciplined by Dream Body Fitness' trainer, Kia. Kia worked around my schedule whether we were the first or last ones to leave the gym. "There were no room for excuses", as he would often say. He created a customized and dynamic workout plan. I was able to surpass my goal and could not have been happier.
Dream Body Fitness is committed to each individual and pushing them to their maximum potential!
Thank you, Kia!
Honey Ghods

Dream Body Client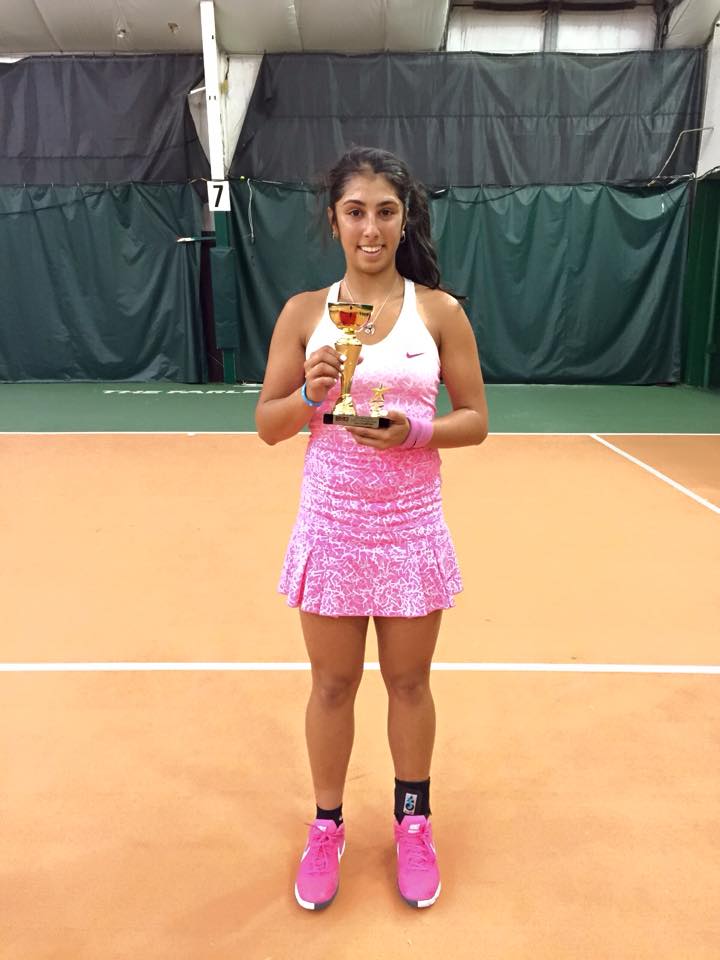 "For me, Tennis isn't a hobby or something I like to do; Tennis is a lifestyle! Everything I do will effect me on the court. This is why fitness plays such a huge part in my life. It gives me confidence when playing on the court. When I came back from training in Spain, I knew I had to keep improving my fitness! So I decided to go back to my old coach Kia who I won my very first tournament with! When we started working together, we kept pushing the limits and I realized how much more potential I have! I started doing things I never thought I'd be able to do and conquering skills that once seemed impossible to achieve!
I will keep working and keep pushing the limits. As coach Kia always says, "Its all about progress, not perfection!
Samar – Tennis Player

Dream Body Client
As a working Actress / Model there is always that pressure in my industry to look your best and to be ready to take on whateveropportunity comes your way. I had only 3 months to get super toned and look my absolute best for an upcoming role in a feature film and I did not think it would be possible. But Kia proved me otherwise! Training with Kia was the best decision I ever made for my body. He is not only extremely knowledgeable in his field and knows how to work with your body and your specific needs but he's also very inspiring and has great energy, which makes you wanna go back to him and to keep up the good work. I started seeing amazing results in just a couple of months and I  feel great, healthy and I love my body! Thanks to Dream Body Fitness I couldn't do it without you!
Shiva Negar

Dream Body Client
I was not prepared for the path I was going to embark on once I decided to join a gym. I had created a simple plan to delicately tone and sculpt my body while building some mass. My name is Gela McKie, and I'm a 42-year-old mother of two sons, 21 and 16. I've always had a slim and athletic shape with healthy weight fluctuations that made me feel skinny-fat. I was in relatively good physical fitness, but having had children and the effect of aging it wouldn't hurt to get a 'body tune-up'.
For the past 10 years, no matter what I ate, I couldn't seem to get my weight past 127lbs. For the most part I ate healthy, but being blessed with a fast metabolism gave me plenty of room to cheat. I started working out on my own and fell in love with lifting weights. I was going to the gym 5 days a week and the results were showing quickly. A friend on Facebook noticed my transitions and suggested that I try out for the Fitness Star International Model Search Competition. That is how I met master personal trainer Kia Ahadi, who I've nicknamed 'Killa' because his workouts are killers! Working with him changed my approach and views of fitness. He helped me raise the bar to go hard everytime I hit the gym.
Kia and I had a time crunch of three months to prepare for the competition, which meant dedicated focus, commitment and motivation. The first phase of my prep was body and muscle conditioning. Kia put me through a series of dynamic and resistant movements and exercises to build up my endurance and strength. I used dumbbells and barbells, resistance bands, cables and my body weight. I was surprised at how much I struggle with carrying my own bodyweight. That would soon change.
The second phase was mass building. Kia challenged me to lift heavy and push myself to complete a high number of reps. I often did drop sets, by decreasing the weight slightly until I could achieve 15 repetitions. This was my favorite stage. Going heavy and feeling the weights not only challenged my strength and power, but it's where I got to see my prominent and curvy muscle gains. I was loving the way my body was transforming. Nutrition was extremely important at this phase as well. I worked with Atif Khedri of AK Fitness who provided me with a meal plan, which started out with 20 essential food items.
Three weeks out to competition Kia had me focusing on mass building as well as fine tuning my body zones for tightness and muscle definition. This was also the leaning out phase, and by this time my nutrition plan dropped down to 8 food items. I was gaining a serious sense of physical and mental discipline.
When I finally got down to the last week before competition I had a new found respect for myself. All my hard work was finally on display for me to share. I knew that win or lose the desire to live a healthier and fitter lifestyle was the main purpose. I didn't place in this competition but the bar for exercising has been raised and I enjoy eating clean. My body feels it and it shows. Who knows, perhaps there will be another competition in the future for me, but for now I'm loving my body. "
Gela McKie

Dream Body Client
Mona R
Ben
Antonella C
Melissa K